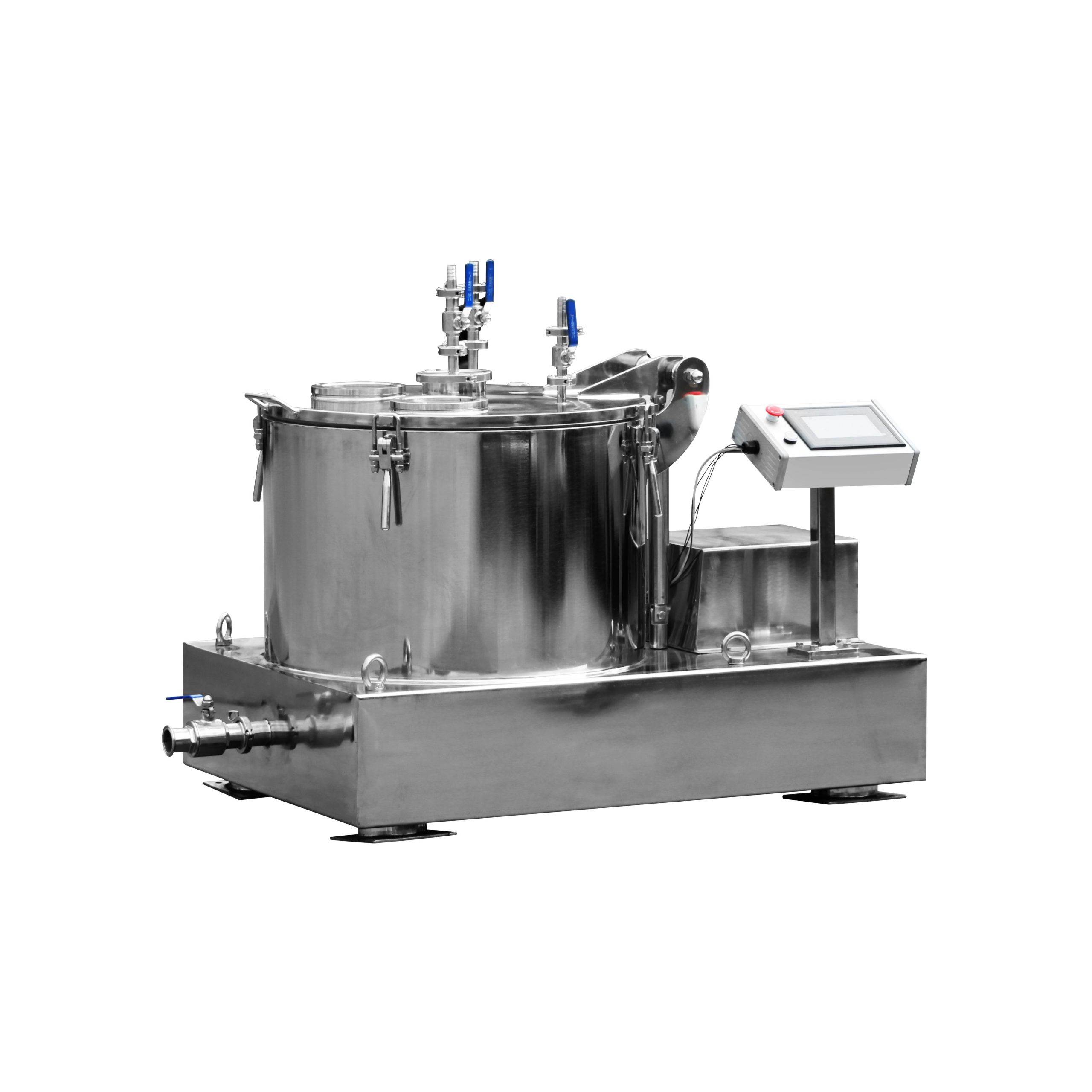 Centrifuge Extraction Machine Introduction Description
Centrifuge Extraction Machine (Ethanol Extraction System) that uses closed-loop technology enables operators to target botanical oil compounds from diverse plant species. Boasting a 97% alcohol removal from biomass. Our Centrifuge Extractor is ideal for CBD extraction.
The Centrifuge Extractor Series system streamlines production times and maximizes extraction yield, ensuring the delivery of high purity extractions. Comes equipped with on-demand heating and chilling, providing the system with maximum control and ease of operation.
Centrifuge Extractor Features
Technical Parameters of Centrifuge Extraction Machine
Model
LXJ-450
LXJ-600
LXJ-8O0
LXJ-1000
LXJ-1200
Basket Diameter (mm)
450
600
8O0
1000
1200
Basket Volume(L)
60
110
180
290
530
Biomass per Batch (lbs)
15
30
50
9o
150
Biomass per 8Hr Shift (lbs)
300
600
1000
1800
3000
LiquidVolume (LGal)
100/26
170/45
340/9o
570/50
870/230
Temperature Rating (oC)
-60
-60
-60
-60
-60
Max Speed (rpm)
1900
1250
1200
1000
950
Motor Power (kW)
2
4
7.5
11
18.5
Connections
Lid:3×1.5″ Tri-Clamp Ports,2 xSight Glasses
Discharge:1×2″Tri-Clamp Port
Weight (kg)
400
810
1700
2500
3300
Centrifuge Dimension (LxWxH mm)
100Ox750x800
1300x900x1010
1750x1250x1080
2000x1450x1140
2300x1600x1470
Control Cabinet Dimension(LxWHmm)
500x400x1200
500x400x1200
500x400x1200500x400120O
500400A1200
Control
PLCTouch Screen
Certification
GMP Standard,UL Optional
Electricity
240V,3 Phase,60Hz or Customizable
Show Details of Centrifuge Extraction Machine
Turnkey Solution of Centrifuge Extraction: