With steam distillation, steam causes the CBD oil to separate from the hemp plant. The hemp plant is contained in a glass flask, with an inlet and an outlet. The inlet connects to another glass container, beneath the plant flask, that contains water that is set to boil. The outlet connects to a condenser tube.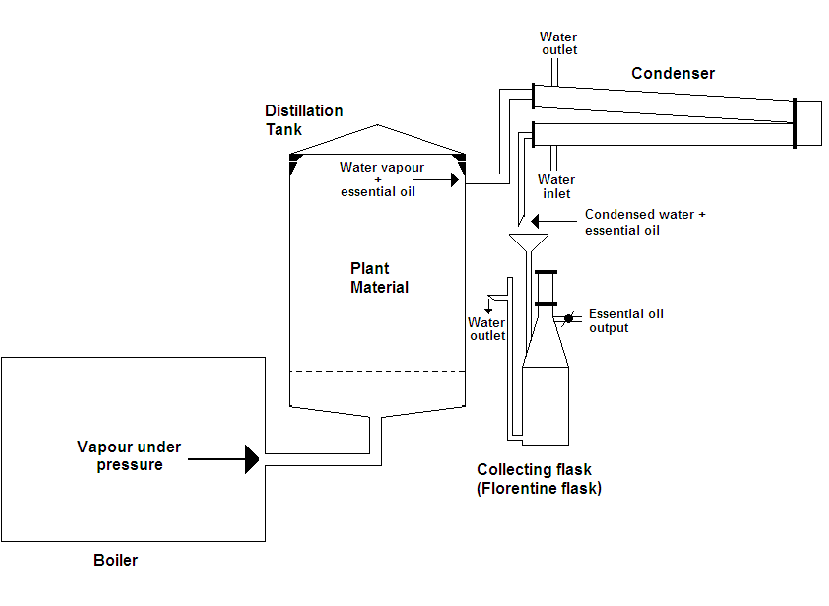 As the water heats up, the steam travels upwards into the plant flask, separating the oil vapors that contain CBD.
These vapors are then captured in a tube that condenses them into oil and water.
Once collected, the oil and water mixture is distilled to extract the Hemp Oil from the water.
The steam distillation technique is tried and true, having been used to extract essential oil for centuries, but it's less preferred than CO2 extraction due to its inefficiency. Steam distillation requires significantly larger amounts of hemp plant, and it's more difficult to extract exact amounts of CBD concentration using this method.
There's also an element of risk with this method. If the steam gets too hot, it can damage the extract and alter the chemical properties of the cannabinoids it contains.